Sam Fulford

STOTT Pilates InstructorPilates Manager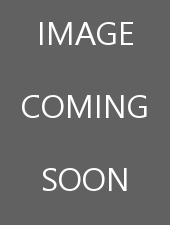 Samantha Fulford started her journey into the fitness world in 2007. She trained as a studio instructor through the YMCA with the intention of working part-time whilst raising her two daughters'. A throwaway comment from her teacher; 'Girl you're so detail specific, you should teach Pilates' changed everything and Samantha very quickly discovered her passion and vocation in life. Fast forward 10 years and she is now an Advanced matwork teacher with an incredibly strong focus on injury rehabilitation.
Samantha has taught group Pilates for many Surrey-based health clubs including Sandown Park, Colets and the 225 Club to name a few. She gradually moved away from the health club scene to follow her passion and focus more on the clinical side.
Sam has done all her training through STOTT which is a Canadian company that run their training programme through the YMCA. She chose STOTT because their approach to Pilates is scientifically driven and they offer a more contemporary approach to Pilates than the traditional Joseph Method. Their logo is 'Intelligent exercise, profound results'.
In addition to teaching Pilates Samantha also teaches Barre Concept and was one of the first Surrey Barre Belles. Sam has found that the two disciplines complement each other enormously and often mixes it up a bit in the studio to offer her clients variety and a challenge!
Outside of the studio, Sam is the extremely proud mother of two beautiful teenage girls and a large black dog and they can be found in Richmond Park every day come rain or shine.