Susana Ceballos

Kids Pilates Instructor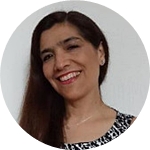 About Susana
Susana is the founder of "Kids Pilates in Action" whose primary purpose is to create body posture awareness in children through the practice of Pilates, thereby helping to prevent body misalignments in adulthood.
Susana has got a solid dance background, and she started to practise Pilates to correct her posture issues; when she realised how useful this was for her, she decided to become an instructor to help others to get the same benefits from Pilates.
Susana truly believes that by giving attention to their bodies, people can accomplish both, their professional and personal goals more efficiently.
Class Times: Coming Soon
Enquire Here: Coming Soon
Contact us at This email address is being protected from spambots. You need JavaScript enabled to view it.